Your first step into a new world starts here.
Satoko NakanoDean, Professor of Economics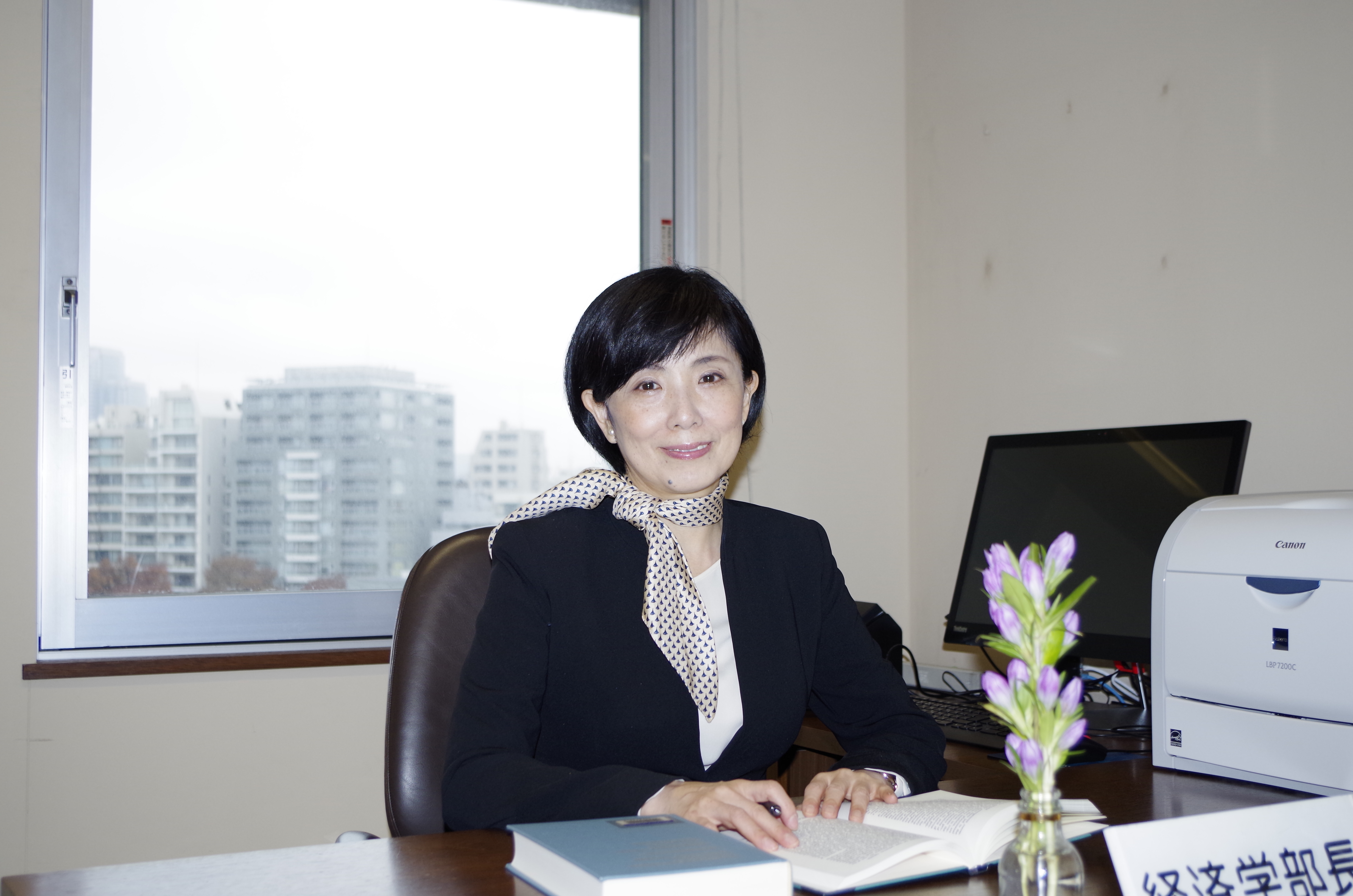 The Faculty of Economics, comprising the Department of Economics, the Department of Business Administration and the Department of International Business, is the largest faculty at Meiji Gakuin University. The Faculty of Economics balances cutting-edge research with an equally robust education program that is useful in the real world. Through classes and engaging in discussion with faculty and fellow students, you will be able to gain a wide range of skills that will help you to spread your wings in the real world.
Do you have the skills to understand and analyze complex market mechanisms and public policies, advanced financial markets, and various information and data about the economy and society? Can you identify issues, recognize the current state of the fast and fiercely competitive world of business, and propose compelling ways to make it better? Do you have what it takes to play a role in the global economy within increasingly borderless markets and business expansion covering not only developed regions such as Japan, Europe and North America, but also Asia, South America, the Middle East and Africa at an unprecedented speed? It is increasingly difficult to survive in this economy without receiving sufficient training to gain these specific skills.
In an effort to respond to the demands of this new era, the Faculty of Economics has developed a unique curriculum.
The Department of Economics offers three programs adapted to the characteristics and requirements of each student with various career path options: Policy Analysis, Corporate and System Design, and Global Studies.
The Department of Business Administration focuses on playing a role in building bridges between academic theory and corporate practice and offers discussion-oriented, small-group classes.
In the Department of International Business, all students study abroad during the fall of their second year in order to attain global experience, global communication skills and basic knowledge of economics and business administration as minimum requirements expected of members of a global workforce.
In addition, small English classes led by native-speaker lecturers, support for acquiring qualifications, internship and employment support are offered to all students in the faculty.  Through programs such as these, the Faculty of Economics helps students step confidently into the world.